Facts & Mission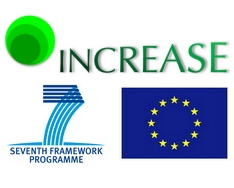 The significant rise in distributed renewable energy sources has placed an enormous burden on the secure operation of the electrical grid, impacting both the transmission system and the distribution system operators.
The massive increase of the intermittent DRES in LV and MV networks has led to a bidirectional power flow which raises the urgent need for new operational and control strategies in order to maintain the ability of the system to provide consumers with reliable supply of electricity at an acceptable power quality level.
INCREASE wants to focus on how to manage renewable energy sources in LV and MV networks, provide ancillary services (towards DSOs but also TSOs), in particular voltage control and the provision of reserve.