INCREASE in Prishtina, Kosovo
---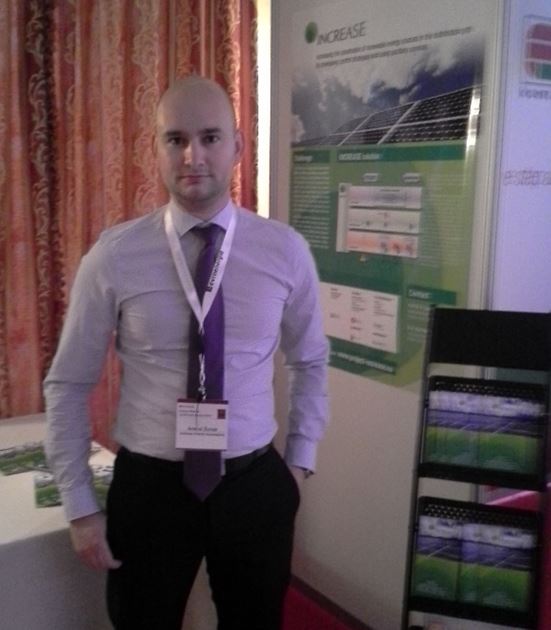 The INCREASE project was presented at the Energy Markets South Eastern Europe Conference and Fair in Prishtina, Republic of Kosovo, on the 15th and 16th of October 2014.
For South East Europe the energy sector is the key to regional economic growth, increasing prosperity as well as a potential door opener to the European Union, as the natural resources in South East Europe offer diverse investment opportunities. In addition, by establishing the European Community the South East European states have committed themselves to implement the EU legal acts for energy industry, which poses significant challenges for the market participants.
Issues such as security of supply, network expansion, energy savings, investments and project development in conventional energy and renewable energy, and the implementation of liberalization commitments are only a sample of current problems in South Eastern Europe.
INCREASE was presented by Korona from Ljubljana, Slovenia. The local DSO and TSO showed interest to be informed about the results of the INCREASE project since it tackles the problems many networks are facing. Currently the situation in the Republic of Kosovo is different than in other countries since there is a low rate of distributed and renewable energy production. However in the forthcoming years, with the liberalization of the energy market and implementation of the EU legislation and agreeing to EU's long term environmental and energy plan, the DSO in the country might face the same network issues, the rest of the countries in Europe are facing right now.
The head of Research and Development department in Korona, Dr. Andraž Žertek, claimed that "Especially in countries where there are limited financial resources for the grid investment, the possibility to find synergies in using the advanced control of the distribution network developed within INCREASE is large, and a lot better than upgrading the network, which would be too expensive".